5 Fast Tips For Looking & Feeling Fantastic on Camera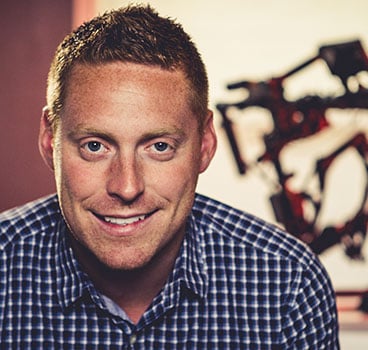 Matt Young
| February 1, 2018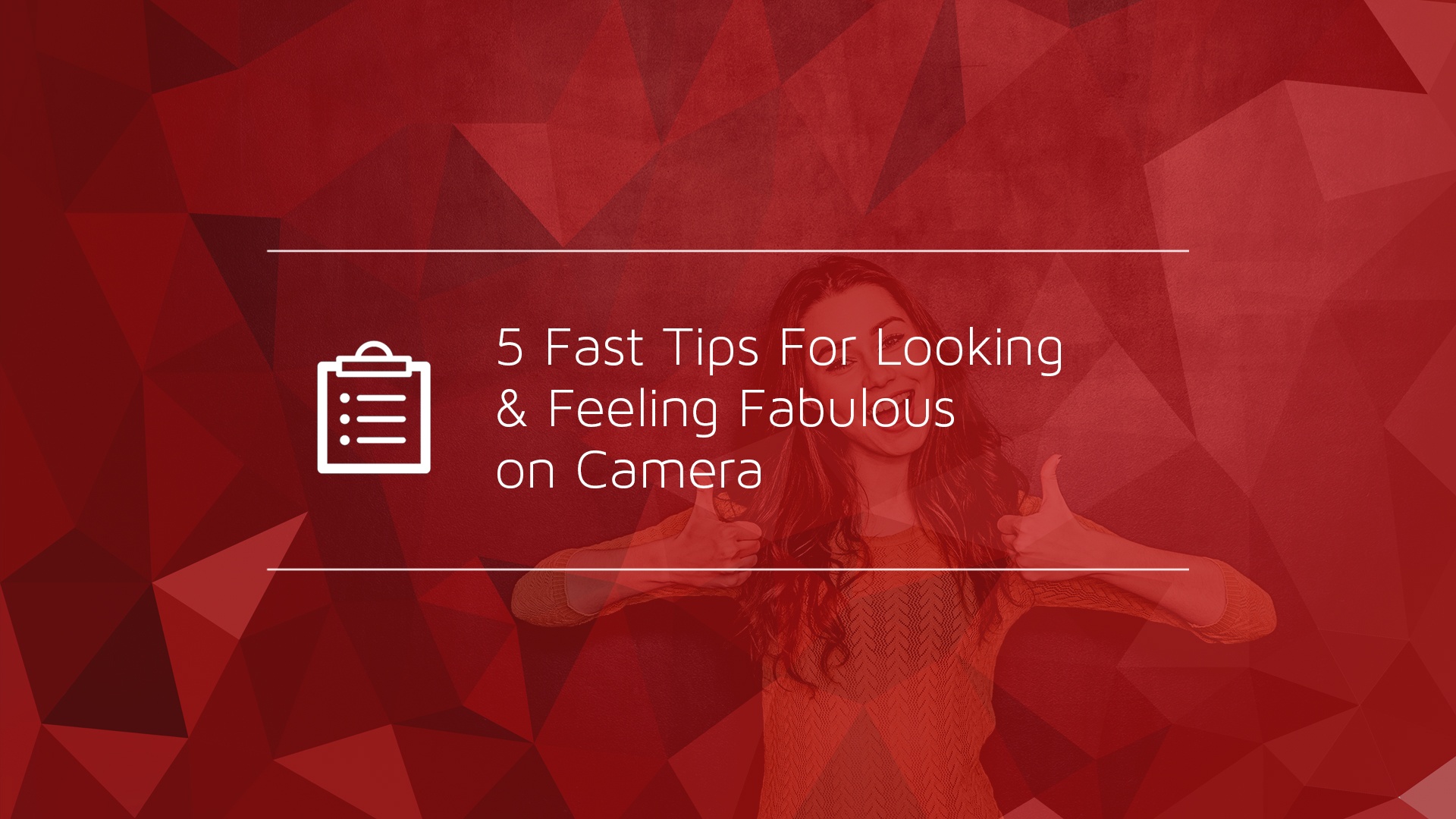 Because when someone is shifty and sweating like a pig, it's hard to trust what they're saying…
You may think you've got what it takes to be the on-screen talent for your marketing or corporate video. But there's something about the tiny blinking red light, the ominous black lens, and a dozen searching eyes that can throw even the most self assured, well-spoken people off their game. The next thing you know, you're sweating profusely, fumbling over your lines and distracted by the prickling sensation of panic.

One of the biggest mistakes people make is assuming they can show up the day of a shoot and wing it. They almost always underestimate how intimidating such focus can be. It catches them off guard, makes it difficult for them to put their best face forward and ultimately — feels like a nightmare caught on tape!To help make sure this never happens to you, we have 5 fast tips for looking and feeling fantastic on camera.
---
1. Get Earthy
Wear a solid-colored shirt that doesn't have any distracting patterns or logos. Earth tones are your safest bet, as bright colors can be distracting and black or white tends to get lost against backgrounds. Ladies, leave the clunky jewelry and other eye-catching accessories at home. You want your viewers to focus on what you have to say, not how you look.
2. Get Comfortable
When you feel comfortable, you look comfortable. Consider what type of camera shoot you will be doing and dress accordingly. We recommend ditching the hot, restrictive suit and tie for something more "smart casual" and breathable. Especially if you will are filmed on a set or outside, camera lighting, sunshine and nerves will make your body temperature run warmer than usual.
3. Find the Make-Up Middle Ground
Ladies, do not overcompensate for the camera when it comes to your makeup. Keep it light and natural so as not to distract viewers from the message. Men, you may want to consider a dusting of powder to help absorb oil on your face that can cause glare. However, if wearing a bit of makeup will make you feel that uncomfortable — nix it and shine on. You can also try oil-absorbing sheets to help lessen face and forehead glare.
4. Practice
The best way to look and feel more comfortable on camera is to familiarize yourself with the experience. Get in front of one and practice talking into the lens. Record yourself doing regular activities, rehearse your exact on-screen performance or just read a random article out loud while the camera is rolling. The more you practice with the equipment, the less intimidating that little blinking red light will be.
5. Relax
Our most important piece of advice: don't panic. On the day of the shoot, it can be easy to let anxious feelings work you into a tizzy, and that's not the type of energy you want to exude on camera. The set will be buzzing with activity in preparation for your shoot. Ignore it, take deep breaths, and chill out. Keep reminding yourself that everything is going to be okay. All you need to do is relax and be your smart, personable self.
---
Need a little extra boost of confidence? Here's a comedic overview on how not to act on camera. With our help, you'll do much better than some of these folks!