6 Tips for Mastering Visual Content Marketing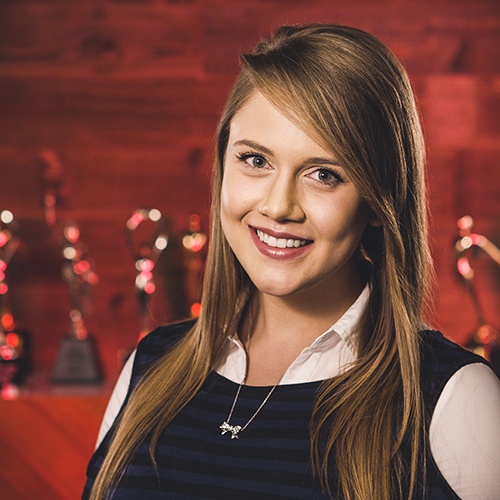 Olivia Smolder
| March 1, 2018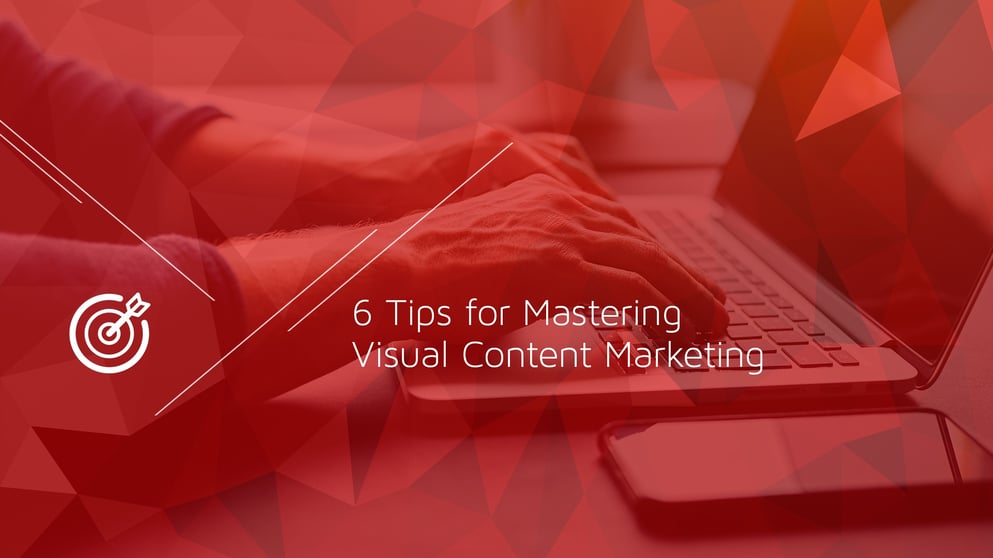 It's time to get visual…visual
As our homepage states, visuals are processed 60,000 times faster in the brain than text. But the problem with visual content, is that some content creators don't fully understand what visual content performs best, and when to use it – but the latter is easy, all the time. Use visual or video content all the time. But it's not the content creators' fault that a content void exists. The pace of marketing evolution is warp-speed fast, which puts most marketers in a reaction-mode, as opposed to proactive. They spend all their energy figuring out how to adopt the latest trend (like visual media) and seldom learn how to use it before the next big trend emerges. But, marketers can take a *slight* breather – visual and video content is here to stay. Here are some tips for mastering visual content:


1. Duh Alert – Use Visuals
This should be an unstated, obvious fact – but you'd be surprised. Scrolling through your multiple social feeds, there will be some posts without visuals – but posts with images get 2.3 times more engagement on Facebook (source) and tweets with images get 250% more engagement (source). It's time to make visual content mandatory, not an option.

But, if you were previously a culprit of the whole posting without a visual thing, take a look back at some of your better performing posts, and develop visuals, and re-post if they're still relevant!


2. Create and Maintain a Consistent Visual Look
Strong brands create and maintain strong visual identities, period. But, how do you even get started? Creating a visual brand guideline that outlines the proper colors, styles of graphics, types of photographs, ideal shots for videos, and recoloring options can help provide the baseline for everyone on your team, and your content partners, to stick to when creating content.


3. Master Content Iteration
Visual content is an investment, we get it. So, make the most of your budget, and revise, repurpose, reiterate away! For help on how to turn 1 piece of content to 5 pieces of content, check out one of our other blog posts.

Essentially, a single piece of video content can be turned into a multitude of other content pieces. Think outside the box, you don't just have to chop up the longer video into shorter clips, you can take still images from the footage, and turn that into a visual series, you can create gifs or cinemagraphs, you can create quizzes or other pieces of interactive content – the options are endless. But, this may sound overwhelming for a marketing team who is already stretched pretty thin – a video and visual content partner, like Pop Video, can really maximize your investment by having the wherewithal and the knowledge to make your expansive content dreams come true.


4. Utilize Creativity
Get creative with it! We're pushing visual content, but make it interesting. Even visual content can be boring when the imagery is such.


5. Use High-Quality Visuals
Whether you're posting photos or videos (even though we're partial to moving content, aka video), it must be professionally produced. Just any ole' visual will not engage your audience, but the perfect visual will. That's why partnering with a visual content agency, like Pop Video, is ideal for your content marketing strategy. Because we produce great content, and we have the knowledge and prowess to produce, iterate and repurpose a lot of it.


6. Encourage User-Generated Content
This is a great way to bring authenticity to your branded visual content marketing efforts. When you re-post user-generated content on your own social accounts, you show a more balanced view of your brand – because you, of course, love your company. BUT when other people share your opinion about how fantastic your products/services are, that increases your authenticity and authority with your potential customers.

---
Content, specifically visual and video, is king. But mastering the art of visual content isn't as easy as making that declaration. And if you want to kill the content game,
contact
us! We are THE video solution for business, and Pop Video partners with you to become an extension of your internal team – and together, we become a lean, mean content generating machine.