7 Tips for Creating "Must Click" Poster Images That Don't Suck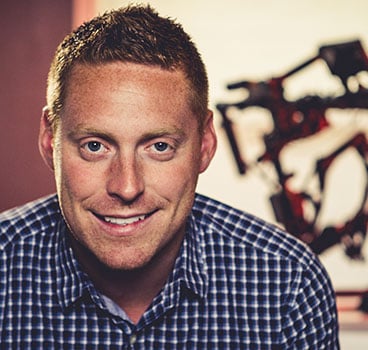 Matt Young
| March 7, 2017

Because sometimes, we all judge a book by its cover…and that's OK.
Admit it, we all judge appearances. It's how we determine if something is safe, or interesting, or worth an investment. From the moment we lock eyes on a person, place or thing, we begin to process visually. And the only information we can glean in a moment is appearance-based. So you see, judgment is a biological function, and not necessarily bad practice. Unless, of course, it prevents your video from getting played.

When your audience stumbles into your video library or sees your video on a search list next to dozens of others, what's the first thing they see?

Your video's poster image.

And yet, many marketers leave this high priority detail for last. Don't make this epic mistake. If your video's poster image successfully attracts attention, searchers are far more likely to click it. As for the dull, blurry, boring images…they suck, and nobody is going to pursue them unless the title is incredibly enticing.

That said, create a custom poster image for every video. By custom, we mean shooting your own photo, designing a unique image, or taking a screenshot from the video for which it will be used. As you create this tiny poster image, keep in mind that size constraints will force you to make specific considerations. To achieve eye-catching, click-worthy poster images, every thumbnail must be:
Well framed
Clear/in focus
Of high-resolution quality (when possible)
Colorful and bright
Your poster image must also accurately represent the contents of the video. Don't try to fool your audiences with an exciting poster image that has nothing to do with the video's message. This is a surefire way to tick them off and lose their trust in your brand. Instead, follow these 7 tips for creating truly "must click" poster images.
---
1. Always Be Thinking About Your Poster Image
The entire time you're shooting a video, think about which shots would make for a great poster image. You may even want to tweak the setting of a shot specifically for a thumbnail.
2. Take Photographs During Your Video Shoot
Instead of taking a screenshot later, snap high-resolution photos on set.
3. Edit Your Images
Don't skip this step! The beauty of editing software is that it allows you to take those screenshots or pictures and amplify color and contrast to make images POP. Resize images so they match the exact poster dimensions, and preview ever poster image at the actual display size to confirm it will work as a thumbnail.
4. Use Faces in Your Poster Images
According to YouTube

, close up faces attract the most attention. Once again, it's a matter of biological inclination. We are intrinsically wired to connect with humans and detect eye contact. Plus, facial features show emotion and emotion is the force behind all decision-making.
5. In Certain Cases, Create Uniformity
For example, a video series like this one. Creating a theme around your video poster images will help viewers recognize that a number of videos belong to the same series or category.
6. Maybe, Include Your Logo
This tip doesn't always work. Obviously, you don't want to place your logo over someone's face. But when applicable, it's an excellent way to increase brand awareness and brand recognition. It also helps the viewer immediately recognize your video as the "official" version instead of a user-generated knock-off.
7. Sometimes, It's OK to Include Text
For example, including the episode number on a poster image for a regular vlog broadcast. Keep it short, bold, and powerful.


---
Another Tip!

Check out this

web page

for an example of a video library that crushes the screenshot approach to poster images.

Now that you know how to keep your poster images from sucking, you need to ask yourself another question…

Do Your Videos Suck?