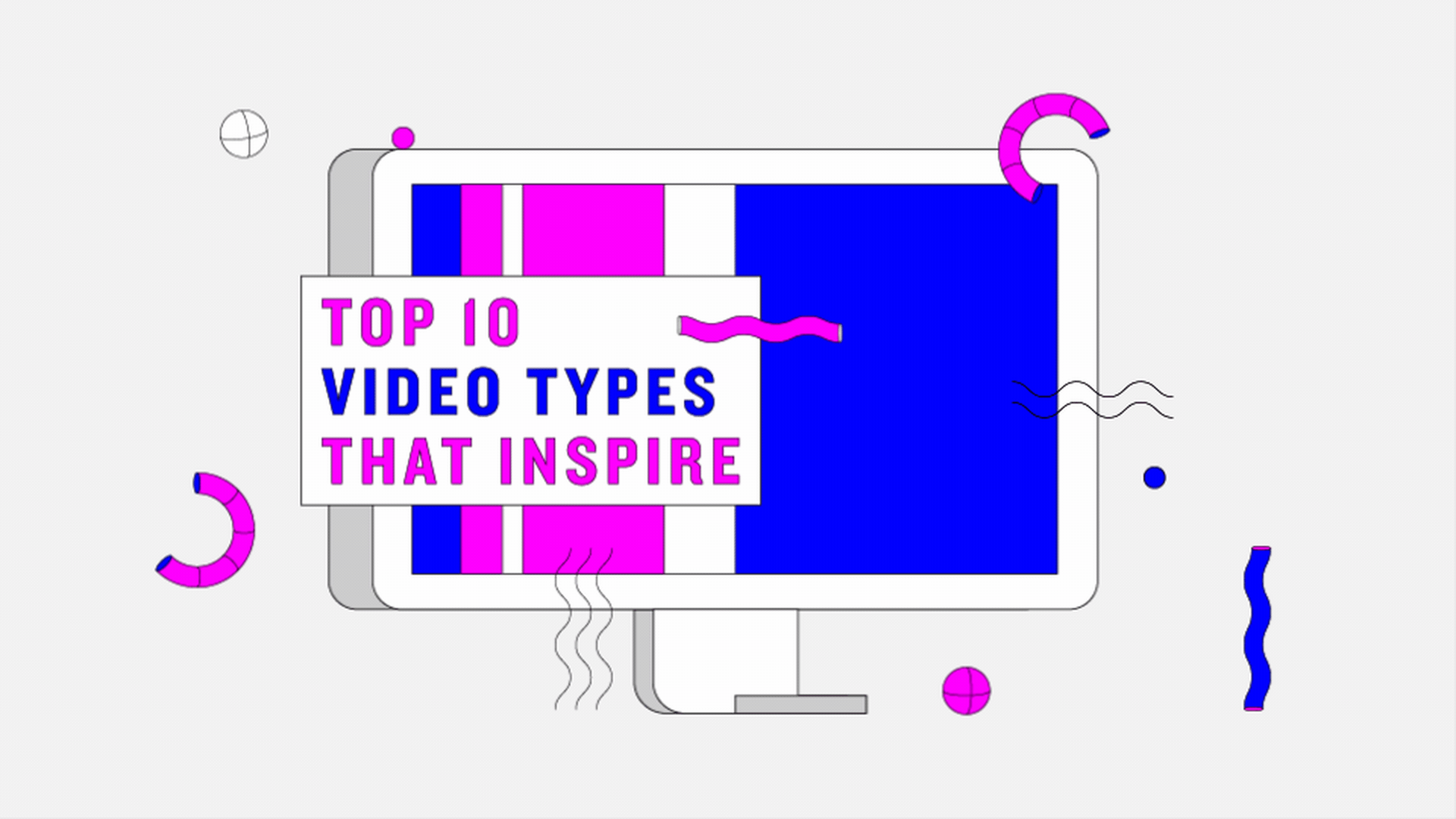 Ready to make your corporate video but don't know which type to make?
You're probably aware of how a corporate video can help you grow your business. But do you know which type of video is best for your needs?
Here are the top 10 videos to inspire your next corporate video production:
1. Brand Story Video
What: A Brand Story video helps you create brand awareness. It's often one of the first steps when you're getting your business in front of prospects. Brand Story videos work best when they're emotionally compelling. They're high-level, visual, and implicit rather than explicit.
Why: This type of video gives customers an immediate sense of who you are, what you do, and why you do it. You may have a unique business origin story, an interesting team, or a great company culture. Now is the time to share it. This is an opportunity to be yourself, write your own story, and determine how prospects feel when they see your business.
Length: 1-2 minutes.
2. Company Overview Video
What: Just like the Brand Story video, this video is about showcasing your company. A Company Overview video will be more explicit and detailed than a brand story video, however, this doesn't mean it needs to be longer. Consider what it is that differentiates you from your competitors and highlight this in your video along with other key capabilities, features, and benefits of your company.
Why: This type of video gives potential customers the opportunity to visit your facilities and meet your team without needing to actually physically be there. A Company Overview video and Brand Story video (above) are also great ways to welcome new leads to your website because it eliminates the visitor's need to spend precious time scrolling through your entire website to understand your company.
Length: 2-3 minutes.
3. Trade Show Video Content
What: Trade show video content is a two-pronged approach. First, you should have big, beautiful, and eye-catching videos that can be seen from a distance. Second, you should pair the big screens with smaller screens deeper in the booth that showcase another type of video on this list.
Why: Trade shows are about talking, right? Well, videos are a great ice breaker. The goal for these videos is to bring in foot traffic and then capture up close the 'table magic' on small screens or iPads. Once people have been attracted to your booth, you can communicate more about your company, products, and services.
Length: 30-60 second loops. More personal content may be of varying lengths.
4. Internal Video Communications
What: Right now, you're probably communicating with your employees via email, PowerPoint, SMS, town halls, intranet, project management solutions, video conferences, and company events, right? By using video, all of these types of communication can be made more engaging, and videos can also be distributed throughout your company for months or years afterward.
Why: Humans are visual beings. And video remains one of the most effective ways to communicate your message to both prospects and employees. When we watch video content, we can more easily process and retain information. In fact, visuals are processed 60,000 times faster in our brains than text, and while a user will typically only retain 10-20% of spoken or written information three days later, they'll retain close to 65% of visual information. Videos help you transform everyday communications with employees into more engaging, memorable conversations.
Length: TBD by content.
5. Product or Service Demonstration Video
What: A demonstration of your product or service.
Why: These days, leads want to conduct their own product and service research rather than getting hit with a high-pressure sales call. If you put a Product or Service Demonstration video on your website, visitors can have a hassle-free, in-depth look at what your products and services are and how they work so they feel empowered upon contacting you. You can also send them to prospects and customers and present them in sales meetings to increase understanding and therefore conversions.
Length: TBD by content.
6. Animated Explainer Video
What: These videos are an interesting, effective way to communicate something complicated or intangible. They often work well as Product or Service Demonstration videos.
Why: These clearly explain complicated products, services, processes, and ideas that would be difficult to communicate otherwise. B2B animation services open a wide range of techniques to help viewers get their head around the subject matter.
Length: 2 minutes or less.
7. Testimonial Video
What: Video lead generation highlighting happy customers saying great things about your business.
Why: Human brains are hardwired to pay attention to faces, motion, and colors. And consumers trust reviews and testimonials from other people- even if they're complete strangers. This can be your strongest marketing tool. Define your verticals, grab an ideal customer from each, and you're off to the races!
Length: 1-2 minutes.
8. Case Study Video
What: Similar to the Testimonial video, however, this is just one customer and a more detailed, structured story about why they needed your business, how you collaborated, and the successful outcome.
Why: This helps customers put themselves in that person's shoes and consider the success they could also have if they chose your business. It also provides credibility.
Length: 2-4 minutes.
9. Training Video
What: These can be used for anything from onboarding and compliance to sales and technical skills. They're great for communicating boring or uninteresting information and making it compelling.
Why: Employees will take in more information if they can digest it on their own time and rewatch when necessary. Video is the best way to engage them and ensure they retain key information.
Length: TBD by content.
10. FAQ Videos
What: A way to answer your clients' most burning questions- both quickly and succinctly.
Why: Customers will be searching online and comparing your business against your competitors. If your video marketing agency can put a face on your business and create an emotional connection, you'll be a step ahead. These are also excellent for SEO- just remember to properly title, transcribe, and caption.
Length: 30-60 seconds.
Looking for video production services in Houston? Get in touch today.