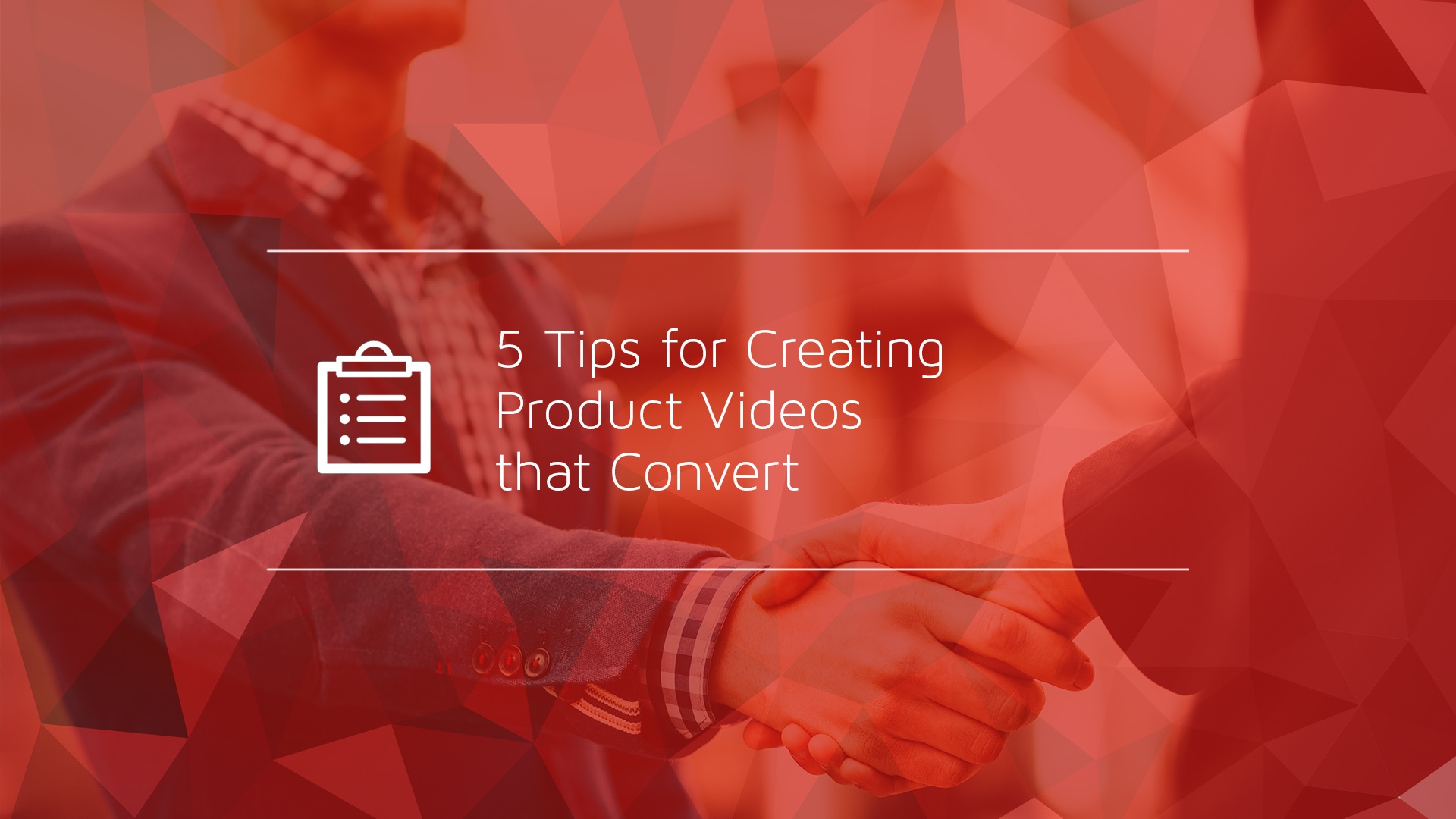 No video? No deal. That's the future of B2C…
Nobody is going to 'take your word for it' when it comes to online shopping. People need visuals to substantiate the claims you make about your product. A picture does alright. Several pictures shot from different angles does even better. But the most effective way to help customers validate your product and make a purchasing decision is with video. In fact, a video should exist on every product page.

Viewers are

65- to 85-percent

more likely to buy after watching a product video.


The Benefits of Product Videos
Statistically increase your purchase rate.
If your business is strictly e-commerce, product videos will keep customers from resorting to in-store purchases.
Video has a superior ability to explain how complex products work.
Product videos result in happier customers by helping them gain a better understanding of what they are about to purchase.
Buyers trust video more than static imagery, which can be more easily altered.
Video captures attention, which keeps buyers on your website for longer periods of time.
Of course, organizations can't capitalize on all these benefits by simply creating any old product video. There must be a strategy behind everything you do in marketing, starting with the

types of videos

you shoot. Such as:
Close-up 360° Videos
These product videos showcase a product in detail and from every angle. Keep them short; around 10 seconds, and include relevant commentary in the background describing what's on-screen.
Tutorials
These product videos show buyers how a product works. They require a bit more time (around 2 minutes) and should cover the most important features that differentiate your product from competitors.

'How It's Made' Videos
If quality material or manufacturing process is a key differentiator for your product, a 'how it's made' video is the perfect way to show it. Comment on why the process or materials are important and keep this video to 30 seconds or less.


5 Tips for Product Videos That Convert
Work in user-generated content with people on-screen. Consumers are far more likely to purchase if they have genuine proof that the product met someone else's expectations. Consumers also want to purchase products from other people, not an impersonal business.
Introduce the product right away. If someone is choosing to watch your product video, it's because they want to know more — now. If you fail to deliver on the instant information they demand, you may lose their interest. Plus, they want quick validation that they're watching the intended video.
Feature the right thumbnail image. Your thumbnail image has major influence over whether or not someone clicks to watch your video. In this case, it should represent your product and your brand.
Mind your mobile shoppers. According to a

recent study

, mobile eCommerce is on the rise. 62 percent of smartphone users (about 125 million in the U.S. alone) have made a purchase online. And 80 percent of users shop via mobile device while inside brick and mortar stores.
Keep your product videos on brand. Consistency helps shoppers qualify your brand as trustworthy. Be sure your brand voice and style carries over into your product video. If your brand is casual and funny, keep things lighthearted. If it's serious and direct, get to the point and put the most important information up front.
---
The best part about product videos is that they work for every single product on the planet! You may be thinking, "
Yeah right! My product is complex and hard to explain, let alone create a video about."
Quite the contrary, my friend. The more complex your product is, the more you
need
a product video. Check out this article for more advice:
How to Market Your Complicated Product
.