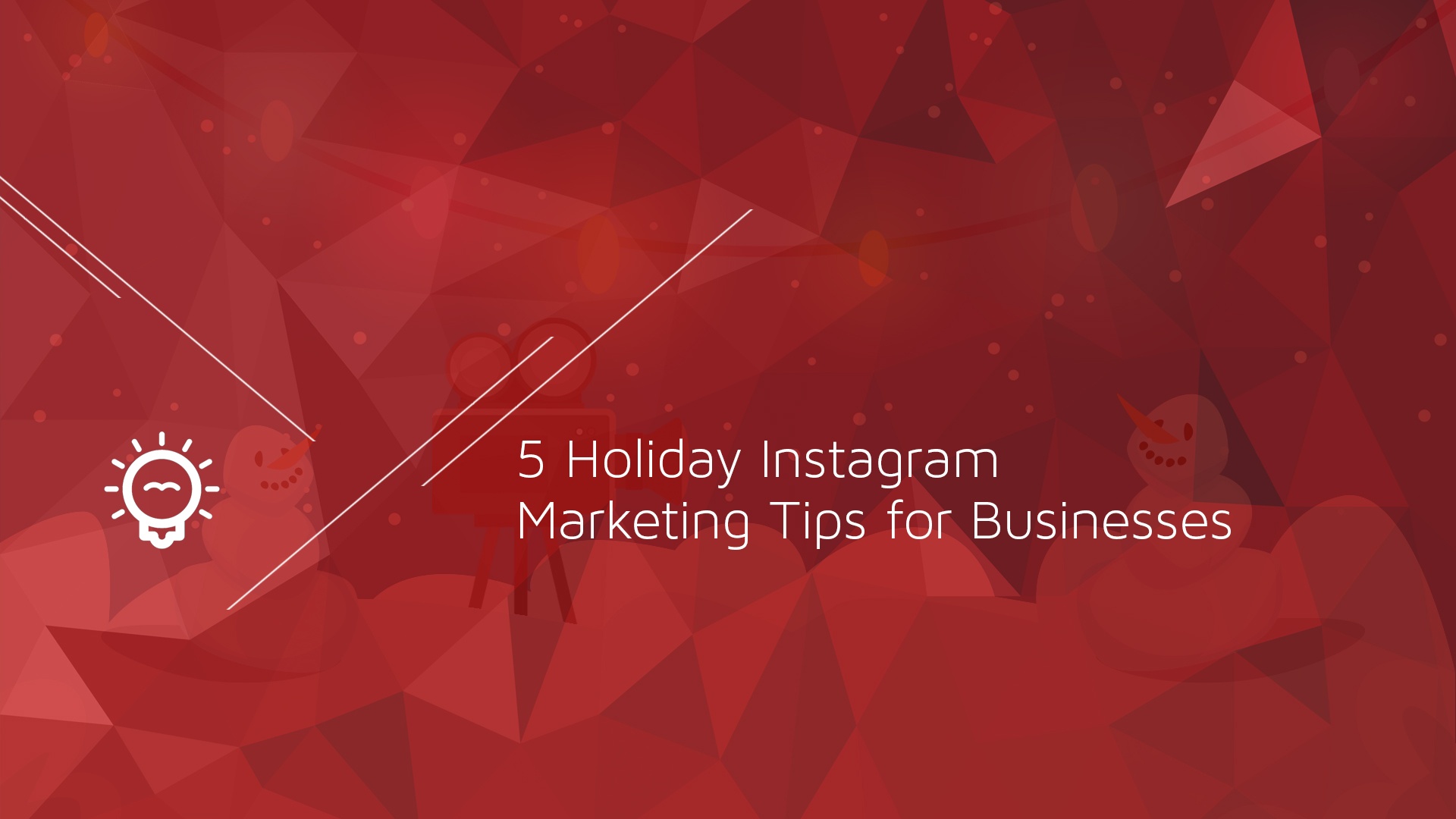 It's the most wonderful time of the year...and your videos must incite cheer.
'Twas the month of holiday marketing, when all through the world.


All the marketers were freaking out, as their budgets were twisted and twirled.
It's November, which means it's time to put away all the pumpkins, ghosts, and ghouls, and time to break out the fall-themed Thanksgiving centerpieces, and for some, the ever early holiday decor. And for marketers, when the calendars change to November, it's really crunch time for holiday campaigns.


We've said time and time again, almost to the level of a
broken record
, it's all about video. Video leads to more conversions, engagement, and ultimately, sales. If you don't believe us,
check out this statistics-filled article
. But simply creating a holiday-themed video won't cut it.


Now more than ever, with the flooded holiday market, it's time for video marketers to get creative, light-hearted, and even more personal in their communications. Everything from the approach, to the tone, to the timing of delivery, and even the reference of holidays - Christmas, Hanukkah, Kwanzaa, Ramadan, Chrismukkah, and everything in between - need to be taken into account, and strategically applied in order for your holiday video marketing campaign to stand out from the rest, and be successful. So, we've laid out the holiday video game plan for you with these tips.
---
5 Tips for a Merry and Bright Holiday Marketing Video
1. Don't Hard Sell

If your message is strong enough, you won't need to sell. The holiday season is a great time to show giving spirit, instead of just focusing on the numbers, which can make you come off as a bit of a Grinch. Create a more personal, genuine message for your holiday marketing video.


'Tis better to give, than to receive during the holidays. So, take that approach with your marketing communications and share something about your company culture, your team, or your festive holiday traditions - doing this will create a more personal relationship with your audience.


WestJet exemplifies this concept. Check out a few of their holiday-themed videos:
2. Create a Fun and Lighthearted Tone
From the musical stylings of Cyndi Lauper, "I see your true colors shining through." The holidays are a great time to remove your corporate mask, and allow your audience to see your company's true colors. This is not the time to take yourself or your company too seriously. Holiday videos that perform well are personal, fun and lighthearted.


This is a great opportunity to bring some of your employees in front of the camera to share their personal holiday message. But before you decide who will shine in front of the camera, check out this blog on the
10 casting questions you should ask for corporate video interviews
.
3. Focus on The Right Holiday
This rule is a bit tricky, and you really have to trust your gut on this one because everyone can perceive a holiday reference differently. Take it from
Starbucks and their green cups
, even when you try to be inclusive, you still offend some people.


News alert- not everyone celebrates Christmas. GASP...I know. The phrase, 'happy holidays', tends to be safer, but make the decision on how you plan to reference the holidays both through words and visuals before you write your script or go into production.
4. Publish Your Videos Early
The holidays are a difficult time of year to reach your typical audience. Marketers are spending bookoos of money to push their campaigns, so the market is flooded with excessive advertising spend. Additionally, people tend to take time off around the holidays to spend time with loved ones and are not on their devices as much.


So, if you plan on sharing your video in an email, on social media or on your website, share it at least a week in advance of the actual holiday in order to reach as many people as possible. Christmas falls on a Sunday this year, so the Monday before the holiday should be the latest launch date. The earlier in December the better, in our opinion.


5. Include a Strong CTA

You've produced a great video, you're ready to share it with the world, but we have one last thing to consider before hitting send - what about your call to action? Encourage your audience to take a next step after they watch your holiday marketing video. But, proceed with caution and remember tip number one- don't give them the hard sell. Consider utilizing a call to action that invites your contacts to download a free eBook, or provide additional, valuable reading material with ideas for their 2016 video marketing campaigns.
---
There you have it - five tips to share the joy this holiday season with your marketing video. If you still need help convincing your company that you need video, the marketing gift that keeps on giving,
check out this article
. And finally, happy early Christmas to all, and to all a goodnight.