There is a Growing Demand for Video Content – How Can Marketers Capitalize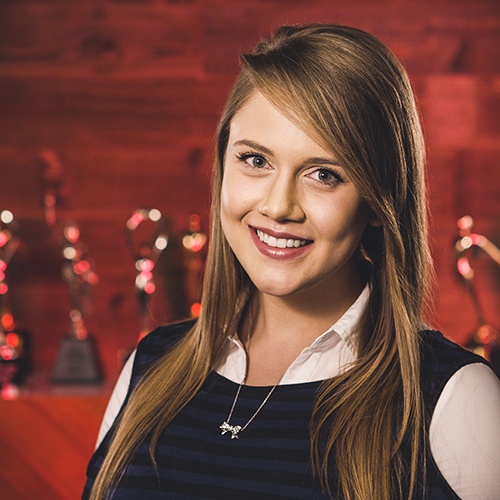 Olivia Smolder
| March 21, 2018
How do you fill the new, growing content economy?
In today's content consuming world, you can't deny that people want video content.Take it from the all-knowing Google – 50% of internet users look for videos related to a product or service before visiting a brick and mortar store. And we would argue that most prefer checking out a video on their own time, versus the traditional in-store experience. So, as a marketer, how can you take advantage of the growing video content demand, and harness the power of video for your brand? Here are some ways to get started:


1. Define your goal
Producing a video just to stay on trend, and just to have a video, is most likely a waste of time and resources. Knowing your target audience, what type of video and visual content will convert, then creating a content strategy, determining benchmarks and goals for your content, are all essential steps to take BEFORE creating your content. The more you know prior to creating your content, the better prepared you'll be when responding to challenges that pop up along the way.


2. Consider your buyer's journey
Where are your potential customers going to encounter your brand online? What are they researching, what is their mindset while looking, and on what channels are they consuming content? This is an integral step – the buyer's journey for your product or service is specific only for your business and possibly your direct competitors. We've also written an entire blog about different video strategies for each stage of the buyer's journey, check it out.

Once you understand this, you can consider the content, and when it's eventually complete, where it should be shared in order to maximize engagement. When you're creating content, remember that you're ultimately creating it for a consumer, not the format. Video content luckily transcends the limitations of a traditional MP4 file format – whether that's reiterated visual content, GIFs, display ads, and more.


3. Inform your content strategy through actionable insights
Data, data, everywhere! We live in a world where everything is measured, and data surrounds us, but how do you put it to the best use? The first step to successfully answering that question, is to qualify the parameters of successful content for your company. A few things to consider, check out some Google Trends on supplementary topics for your product or service. Like who should be delivering your message, what other topics are they searching to find out more as related to your product/service, or what type of headlines make your target click?

For example, we work with many marketing departments in our video content partnerships – most of which are run by females, therefore, for our client testimonial videos, we should have females talk about how much they love working with Pop Video, since we're aiming to speak directly to our potential customers with testimonials.


4. Partner with an agency
Smart companies understand that partnering with a content agency is a great way to keep your budget in check, while maximizing your deliverables, and ultimately, your ROI. An important factor to consider when selecting your content partner, is to choose someone who not only understands how to properly communicate your product/service to your target audience, but also someone who understands content iteration, and repurposing.

Take Pop Video, for example. Our approach to video and visual content creation through our creative workflow enables businesses to harness the output of an in-house video production team, while leveraging video content to create additional creative assets to fuel more effective marketing campaigns – both for internal and external communications. But, if you want to learn more about us, check out our Why Pop page.


5. Create a CTA
Calls to action (CTA) are imperative to include in video content. After viewing your content, what action would you like for your audience to complete? Consider that before creating your CTA. Do you want them to watch more content? Sign up for an email list? Make a purchase? Read a blog post? The language is just as important as the design.


6. Track your ROI
What's the best way to share your video, on what platform, how do you repurpose the content to create additional assets, and how often will your target audience see it? If you only distribute your video once on YouTube, you clearly haven't maximized your reach. However, if you distribute your video content widely across multiple platforms, on your website, if you remarket to lookalike audiences, and create additional visual assets from your video content to share on even more platforms, you know it's likely that your target will view your content multiple times, and your reach has exponentially increased.

Need more ideas for content iteration? Check out our blog: How to Turn 1 Video into 5 Content Pieces

---

The ultimate goal with producing any sort of content is to remain top-of-mind, and with this digital landscape that has emerged, companies of all types, sizes and industries need to understand the superior importance of video content in your marketing strategies. Video allows you to capitalize on multiple sensors – you can listen, watch, even interact with this type of content, which is perfect for today's audiences, who consume content on-the-go. So, if you're ready to get started creating video, and lots of it, contact us today!