Why Do You Think You Look Awkward on Camera?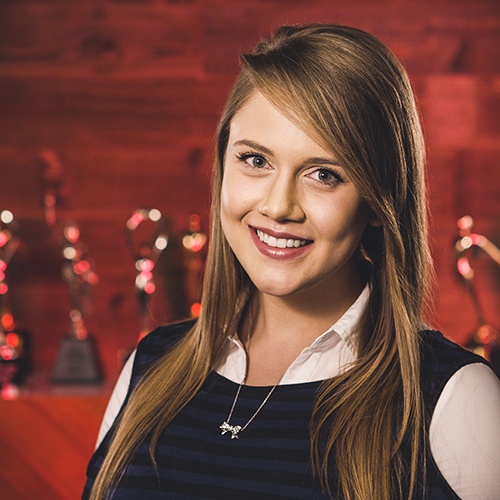 Olivia Smolder
| March 1, 2018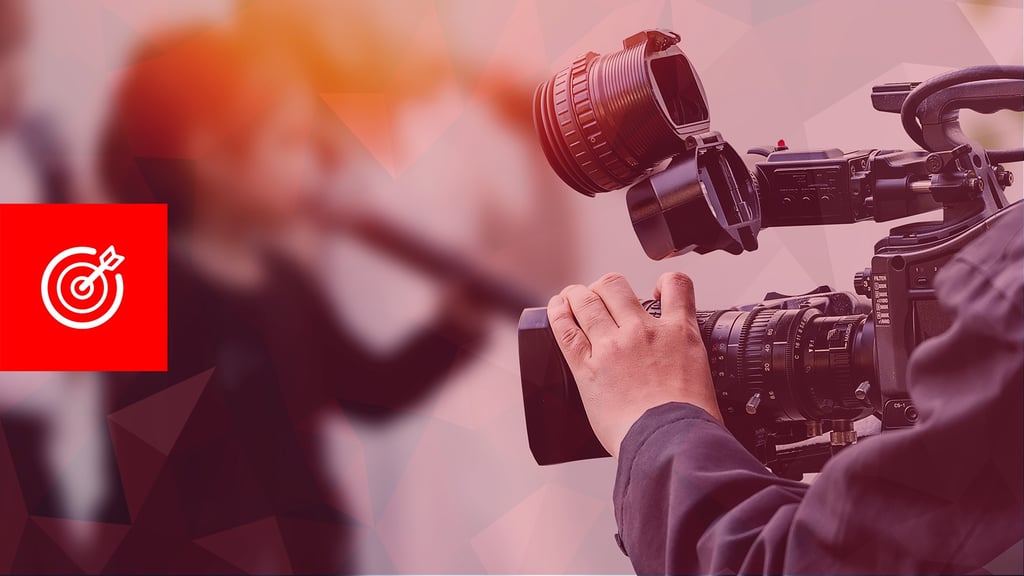 Who can relate…awkwardness is contagious
Who else has been accused of talking a lot with their hands? I am guilty of a hand gesture…or two while gesticulating, especially when nervous.It's difficult to notice the overuse of hands while you're speaking, though. Normally, you're in the moment, and it's how you express yourself, and stress your points. But after someone points it out, it's difficult to ignore. Think of those communications speeches in college – after receiving similar feedback from mulitple professors regarding my overuse of hand gestures during speeches, I had to clasp my hands together, in front of my body to avoid over-gesticulation. But once you notice, you become self-conscious, and all of a sudden, you have to force your hands to your side and you don't feel as though you can truly make your point.

Imagine catching a glimpse of yourself doing this on camera – it's no longer someone else telling you that your gestures are awkward, you're seeing it for yourself. And suddenly, all your flaws and weird mannerisms are amplified. And since you're your own biggest critic, you automatically overthink about how awkward you look, and no one would ever want to watch a video that features you.

Our gestures, movements and posture are all things that you feel, but rarely see. All nonverbal cues are direct representations of what you actually think or feel – your body and your mind are linked. So, just as your body language can make you feel uncomfortable, you can also utilize your body language to convey confidence. Here are the psychological reasons why we dislike the way we look on camera, and some tips for feeling more confident on-screen:
Why we think we look so awkward
When we see our faces on-screen, you're looking at your face in a totally different way – it is a non-mirrored image, and we are NOT used to seeing ourselves like that. And when you listen to your recorded voice played back on video, you hate it because a recorded voice sounds vastly different from the voice that you hear when you speak. It turns out, we dislike both the physical way we look and the way we sound for similar reasons.

Movement is something we feel, not see. So, when you see yourself on camera, you experience a sense of cognitive dissonance, meaning the way you think your posture and your voice look and sound, does not match what you actually see or hear.
Tips for feeling more confident
Not everyone is a natural on-camera, but you can trick everyone into thinking you are with a few tips! You don't even have to fully change the way you act, you just have to make what you naturally do…look natural. Use your hands to your advantage – being expressive makes you seem more energetic and warm, instead of not using your hands at all, which makes you appear cold, too analytical or robotic.

But, how do you use your hands properly?
Don't use the same gesture over and over again – mix it up!
Keep your body language open – don't cross your arms, which is a subconscious trick your mind plays to make you feel a sense of security, but it also makes you appear cold or uninterested.
If in doubt, prop it out. Some people feel more comfortable holding something, but make sure that item is relevant to the video, and not distracting.
If you'd like to check out other tips for feeling fantastic on camera, check out this blog.

If stage freight sets in, make the set your safe place with these tips:
You will mess up – so laugh it off. Not even the elite Hollywood actors are expected to be flawless, so loosen up, and laugh off your mistake.
No one nails it in one take – if you feel you paused in a weird place, stumbled on a word, or make an awkward gesture, don't be embarrassed to ask to do another take if it's going to make you more confident in the final product.
Find and bring your person who encourages you. Positive encouragement can be exactly what you need to overcome any initial awkwardness or fear.
---
Ultimately, you need to escape your own head to do your best on-camera. And a great on-set team can help you look and feel your best! Working with a video content agency on all video projects can help you maximize your investment by producing the best video content.