6 Insider Tips for Making Your Video Production Process Easier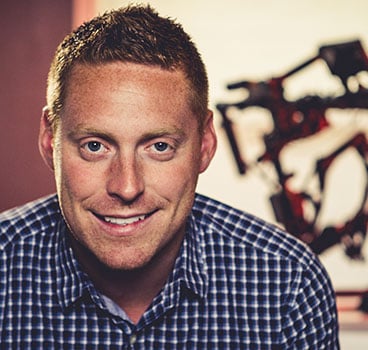 Matt Young
| March 24, 2017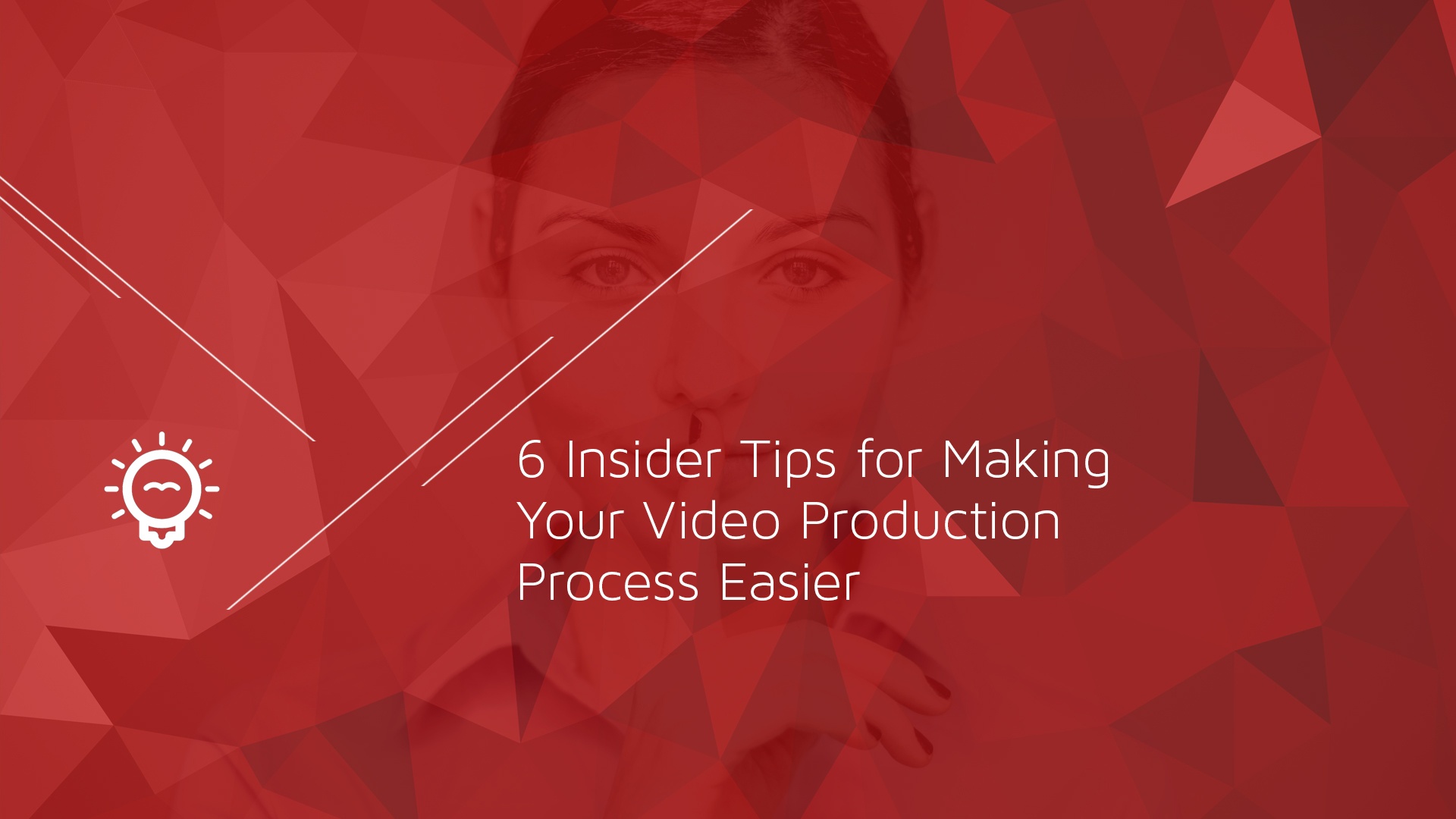 This one's a biggie but a goodie (packed full of tips you can't live without)!
Approx. read time: 7 minutes

From start to finish, the road to video marketing success is laden with potholes, speed bumps, quicksand, dead ends…basically every type of obstacle you can imagine. Most organizations don't have the internal resources to master video marketing, and this inevitably results in resource gap issues, such as over-worked employees, missed deadlines, projects going over budget, and poor-quality video content that fails to deliver an acceptable ROI. Under these conditions, video production can be a complete nightmare that takes far more time and resources than anticipated to complete a project. It's a nasty little problem with a surprisingly simple fix. Partner with a

video marketing agency

who does have the resources, creative talent, and video marketing acumen to help your organization succeed.

Whether you heed our advice and bring in a professional video team or brave video marketing alone, we have some insider tips that will bring more structure and simplicity to your video production process.
1. Build a Kick-Ass Team
Hand select every member and make one of the top requirements exceptional communication skills. Not the kind of "communication skills" people list on their resume because they know it's what an employer wants to see. We're talking careful, articulate, consistent communication that gets the message across loud and clear to all essential parties. Video ideation can be frustratingly abstract and the strength of every team member's true communication skills will be a determining factor for success.

Note: Implement a collaborative platform with project management and feedback tools that will facilitate your team's collaborative efforts and create greater transparency.
Assign Roles with Specific Instruction
Think of your kick-ass team like a sports team. Every player on the field has a specific job and sticks firmly to that job. Likewise, your internal team must have assigned roles. Some important ones to consider include:
Creative/Brainstorming
Researcher
Reviewer/Approver
Liaison (communicates with accounting, legal, C-Suite, etc.)
Distribution Strategist
Video Marketing Analyst
Most importantly, you need to assign a point person who will be responsible for communicating between your kick-ass team and creative (or your video marketing agency). Naturally, this person should be the ultimate communicator/collaborator.

At this time, you also need to define and document your overall video marketing goals and make clear how everyone's part will contribute to those goals.
2. Prepare a Creative Brief
This is not a quick document you draft an hour before your first meeting with creative. Your creative brief is a thorough overview and documentation of ideas and expectations that will act as a source for guidance throughout production. Include the following details in your creative brief:
The elevator pitch for the product, service or concept your video will promote
The problem/need your product or service solves/fulfills
A detailed breakdown of your target demographic (including where they spend time online, what content most engages them, how they access information - mobile/desktop)
Style and tone expectations
Business goals (social signals, awareness, outreach, conversions)
Information on your closest competitors, including how they currently market themselves
The video's CTA
The main points your video must make (or features it must highlight)

Note: Keep it to a maximum of 5 items (preferably around 3 items).
3. Establish a Process for Gathering and Sharing Constructive Criticism
Editing and improving upon your video draft is a natural and necessary part of successful video production. It's also a phase of production that frequently derails the project timeline. For an efficient and productive editing phase, you need organized, quality feedback.
Set a standard for how feedback will be submitted. Each note of feedback should be concise, explanatory, and tie back to the goals and expectations outlined in the creative brief. They should also include specific time stamps for easy reference (e.g. the voiceover segment at 27 seconds from the start).
Provide a strict time frame for when feedback must be submitted. To avoid long production stalls that squash momentum, we recommend a 24- to 48-hour window.
Note: If you budgeted for beans, don't expect a filet mignon. Be realistic about the changes you wish to make as they relate to the scope and cost of the project.
Questions to inspire constructive feedback:
Does the visual style stand out and align with branding?
Is branding (logo, font, color scheme) accurate?
Is every statement necessary or in support of the end-goal?
Can you cut out any neutral statements?
Does the video differentiate your product/service/concept from competitors? How?
Are there any technical details that need to be corrected?
Did the video inspire you to click the CTA? Why or why not?
Mentally Prepare for Two Challenges
Depending on their department, different members of your team will have different goals; they will speak a different business language, and this can make feedback a frustrating and counter-productive process. For example, executive members of the team will be concerned with financials while marketing members will zero in on details that affect social signals and conversion rates. Collect feedback from all aspects of your team; all perspectives matter.
As mentioned above, communicating abstract ideas can be frustrating, especially when non-creative team members are involved. Take a deep breath, have patience with your cohorts, be proactive (not reactive) and work closely with the producer to get the 'vision' correct.
4. Don't Gloss Over the Payment Process
Your payment process should not convolute progress, but in many cases — it does. If you're working with a video marketing agency, don't wait until the project is finished to begin processing payment. This could stall your distribution strategy, as most creatives will watermark their video drafts until final payment is received. It's nothing personal — just a measure of insurance.

Work out a payment schedule that aligns with your accounts payable department (e.g. if they require two weeks to process payment, plan this payment ahead of video completion or deadlines). This is where your team member with an assigned "Liaison" role will come in handy.
5. Don't Neglect the Distribution Strategy
This is one of the biggest mistakes we see clients make, and unfortunately, it's not an easy one to fix. You could produce the most viral-worthy video your industry has ever seen, but if it's not published where people will find it — it's worthless. Here are a few preliminary steps you must take to develop a strong distribution strategy.
Define your target market
Build a buyer persona
Monitor, document, and review how your target audiences spend their time online. What makes them click play? What channels do they visit the most? What marketing styles earn the most engagement? Are they accessing your content via desktop or mobile?
At this point, you can bring in other necessary departments who may be vital to your distribution strategy. For example, your sales team will help flesh out buyer personas. Your social media department will understand your audiences network preferences and behaviors, as well as the latest social media marketing trends. Website developers will get your video up and running on the company website, etc.
6. Trust Fall
We get it. It's hard for internal team leaders to loosen their grip on the controls and let their video marketing agency do what they do best. But if you don't learn to trust your recruiting skills, and your agency's expertise, all the tips in the world won't make video production less stressful.

Odds are, you reviewed multiple proposals, had preliminary consultations, and selected a video partner because you believed in their work. Now, it's time to trust that they know what they're doing — and let them do it! This doesn't mean removing yourself from the process. You know your products/services, brand, and audiences better than anyone else. But it does mean giving creative control to your video producer, having confidence in the abilities of your video marketing team, and acting as a collaborator rather than a staunch opposition to new ideas.
---
Successful video marketing is a delicate balancing act between art and strategy.
If you lack the resources to support either side of the scale properly, your budget is best served by a video marketing agency with a staff of experts that specialize in both. To learn more about what a video marketing agency does and how they will drive your video marketing efforts forward, click here.