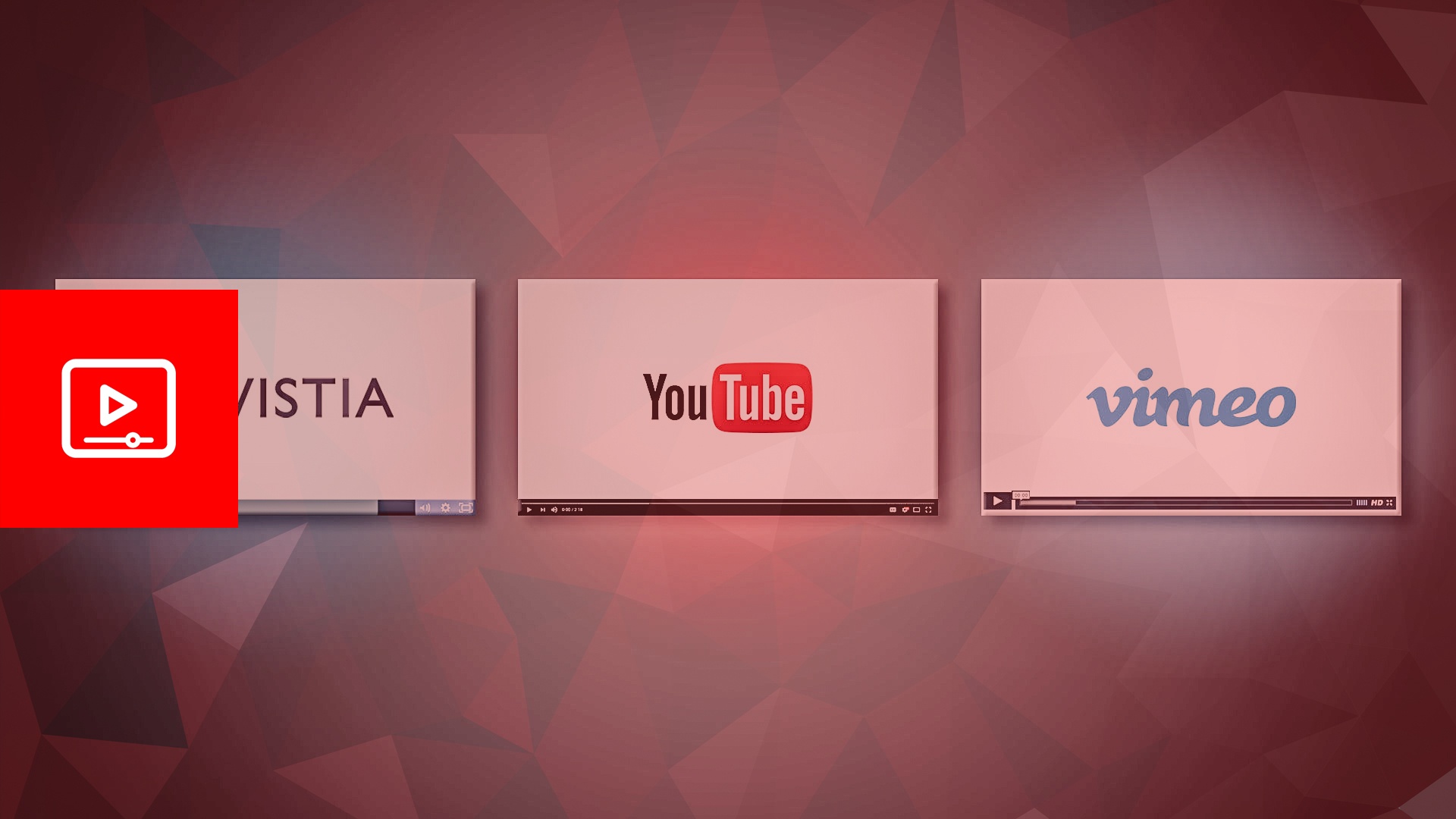 Spoiler alert! They're all winners…
Figuring out which video hosting platform to use is a total pain in the rump. Every option boasts being friendly and high-quality. But if you don't understand what you need in terms of broadband speeds, file size limits, storage limits, coding, file formats, browser quality, piracy protection, etc., you might as well chuck your video marketing dollars out the window!

A word to the wise…leave your video hosting to the professionals.

Getting any of these elements wrong could impact the viewability of your video, and if audiences have to put up with even a few seconds of buffering or freezing, they'll bail on your video faster than a sinking ship. In other words, just because you can upload a 100MB file, doesn't mean it's in your best interest to do so.

Since we have mad feels for our readers, we're going to share a little secret with you. The best video marketers don't pigeonhole themselves by going with only one video hosting platform. They know that each platform offers a unique set of perks depending on the type of video being shared and they leverage multiple platforms to reach their goals. Here's the three most popular video hosting platforms, and how they compare to one another.
YouTube
YouTube is the largest, most popular video hosting platform and the 2nd largest search engine, out-ranked only by Google.
Cost: Free
Best Use: For videos geared toward "entertaining" audiences.
Benefits: YouTube is a no-frills platform that promises to play your videos smoothly across all devices and bandwidths. And because Google acquired YouTube in 2006, it's a good place to "exist" for search engine purposes.
Drawbacks: YouTube is like a vortex that sucks your viewers in. Once they are on the YouTube platform watching videos, it's notoriously difficult to pry them away to visit your website or follow a CTA. YouTube also imparts a lot of their own branding and third party advertising on your videos, which might cramp your style.
Vimeo
Vimeo is the second largest video hosting platform, reportedly getting about 715 million monthly video views.
Cost: Vimeo offers four membership levels, each offering a larger storage size, more features, and greater control.
Vimeo Basic: Free
Vimeo Plus: $5/month
Vimeo PRO: $17/month
Vimeo Business: $50/month
Best Use: Referred to as "the creative person's video hosting platform", Vimeo is most commonly used for music videos, documentaries, and other types of videos with artistic elements.
Benefits: Vimeo offers video marketers a more professional community of viewers and producers, which means the network is less saturated than YouTube. The platform boasts getting about 300 hours of video content uploaded to its site every minute. Vimeo also offers a superior player that, simply put, looks amazing and beats YouTube's player ten-fold.
Drawbacks: Because Vimeo's player is so rad, it requires a prolific internet connection. If viewers live in rural areas or have spotty internet, there's a good chance they won't be able to watch your Vimeo videos — at least not well.
Wistia
Wistia is a video hosting platform that was specifically designed for marketing professionals to get viewers back to their website and converted into customers.
Cost: Wistia offers three tiers of service, each offering a different degree of storage and features:
Basic: Free
Pro: $100/month
Premium: starts at $300/month (reserved for videos handling viewer numbers in the millions)
Best Use: Wistia claims to be the video hosting platform for business (especially SMBs). Their platform is similar to Vimeo, but heavily focuses on the wants and needs of the business-minded user.
Benefits: Wistia puts a lot of thought into how its platform can help marketers maximize viewability and reach, and harness information for use in future video marketing campaigns. To support marketing and sales efforts, Wistia offers deep-level analytics, including viewer history, video heat maps, and a turnstile feature for lead generation. Their platform is also integratable with the most popular marketing automation software, like HubSpot, Marketo, and Pardot.
Drawbacks: Wistia's player isn't as jazzy as Vimeo's because the makers chose reliable playability over aesthetic appeal. Beyond the basic membership, this platform is also significantly more expensive.
---
There is no one-size-fits-all solution. And odds are, your audience is too diverse for just one video hosting platform. You'll want to base which video platforms you use on who your target audience is and where they like to spend their time online. A
video marketing agency
will help you determine which platforms will best serve your video in terms of technical support and entertainment value to ensure you receive the max ROI, given your marketing goals, audience specifications, and budget size.