6 Common Video Marketing Mistakes and How to Avoid Them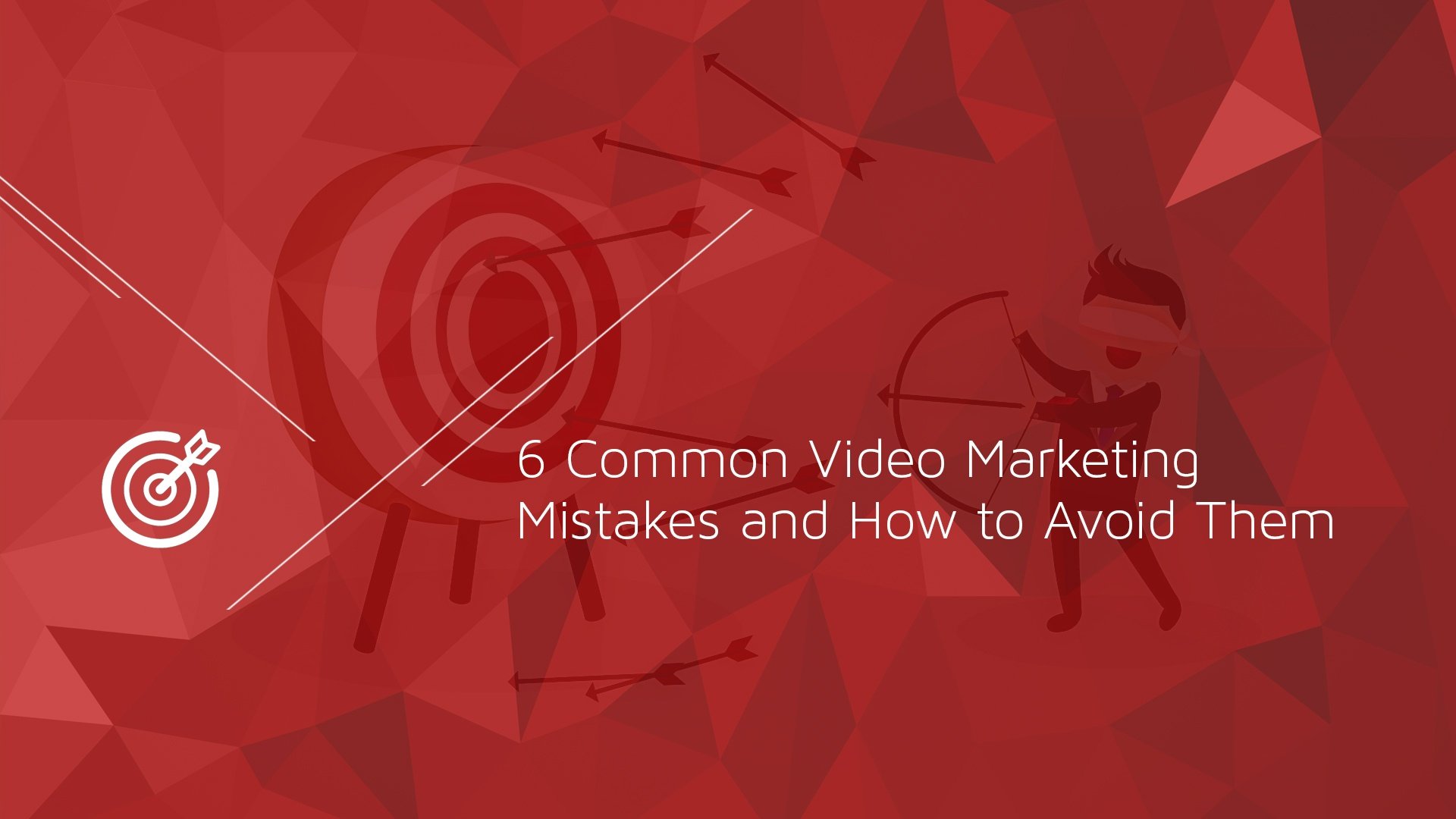 The only thing worse than not doing video is doing video wrong.
The marketing world is enamored with video. It's the hottest thing we've seen since the Inbound ideology.The

stats

don't lie. The potential ROI is massive. But as powerful as video can be, there's also a dark side.

62% of consumers

will develop a negative image if a brand publishes poor-quality video campaigns and unfortunately, many marketers are still missing the mark.

It's easy to understand why. Thanks to smartphones and intuitive production software, everyone thinks they can be a video producer. But the free-for-all that technology created has resulted in a low-quality video standard driven by inexperience. Poorly produced and distributed video campaigns frustrate audiences, who are more guarded now than ever before.

When it comes to video marketing, you get out of it what you put into it. Your best odds for getting the most is to partner with a

video marketing agency

. But, if you find yourself having to turn your video assets into a marketing campaign, avoid these 6 common video marketing mistakes:
Mistake #1: Hard Selling
Video is no excuse to resurrect a selling style that died out decades ago. Audiences are still shell shocked from those insanely pushy 1990's late-night infomercials (thanks a heap, Billy Mays). They will not tolerate being force fed a product or service.

Fix: We tell you all the time to be direct in your video messaging. Attention spans are short, and you need to get to the point, but do so with couth. Tell a story about people using your product and its benefits. Show your product in action and let it speak for itself. Instead of pushing value, try connecting with your audience on an emotional level by empathizing with their need for this product. What issues lead them to seek your product?
Mistake #2: Exclusively Using Video for Top-Funnel Goals
Yes, video is incredibly engaging and the ultimate tool for creating brand awareness. But don't pigeonhole video as a top-of-funnel tool only. Video is just as effective when it pushes people through the middle of the funnel and when closing sales.

Fix: Try creating a webinar to usher leads further down the funnel. For leads hanging out around the bottom of your funnel, make a product demo video to entice them to make a buying decision.
Mistake #3: Catfishing Audiences
People are hyper-aware of being lured in by entities who falsely represent themselves. Bizarre poster images, flashy headlines, and inaccurate descriptions won't get you brand followers and customers. What it will get you is a terrible online reputation.

The Fix: Instead of trickery, evoke your inner creative genius and come up with intriguing, truthful titles. Try asking a question (and disclose the answer in the video). Or answer a relevant question in the title, and use the video to explain why. Try being punny or incorporate trending current events (as long as they're relevant). And check out

this blog

for advice on how to pick a poster image for your video that doesn't suck.
Mistake #4: Neglecting SEO
This one's a biggie, so listen up! Search engines need text to crawl to figure out what your video content entails and how it relates to search inquiries. Since video incorporates very little text, you must be strategic.

The Fix: We shared a detailed rundown of video SEO tactics you should be using for every video. Check it out

here

. In short, you must incorporate keywords into your titles and descriptions. Use metadata (textual information that exists behind your video) and consider transcribing each video or using closed captions to give search engines more content to crawl.
Mistake #5: Only Publishing on One or Two Channels
If you publish your videos on your website and YouTube and think that's enough — you're doing video marketing wrong. These two places are excellent starting points, but the most successful video marketers implement a cross-channel strategy.

The Fix: The channels you choose to incorporate will entirely depend on your audience and where they spend the most time online. Leverage the power of social media and email marketing. Also, consider Slideshare and media distribution partners like Outbrain or Taboola. Need more help with where to share your marketing videos? Check out this blog.
Mistake #6: Long-Winded Video Messages
People are prone to overloading their videos with as much information as possible. This dilutes and confuses the message, and makes the storyline too confusing for audiences to follow.

The Fix: Slow down, simplify, and pace yourself. Your marketing strategy should incorporate MANY videos; don't try to pack it all in one.

Shorter videos

perform best.
---
By working with a reputable video marketing agency, these mistakes are guaranteed not to happen. So, don't wait! Partner with a reputable video marketing agency to make the video process a lot easier, and more effective for you and your company.