5 Compelling Reasons Why Animated Videos Are Perfect for Marketing Communications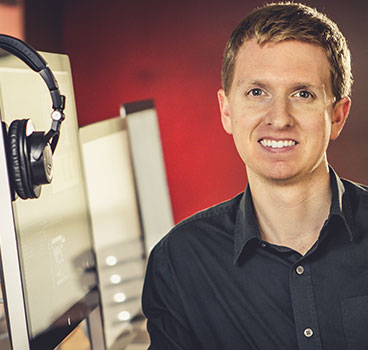 Andrew Huber
| May 1, 2017
Question: How do you get more visual than video?
Answer: Animated video.
Whiteboard, 2.5D, flip books, life-like renders, stop-motion…there's a very good reason why we find it difficult to peel our eyes away from animation. It's captivating! The colors, the shapes, the unworldly happenings…animation brings us back to one of everybody's favorite childhood pastimes — watching cartoons. And by manipulating reality, we are able to gain fresh perspective on over-discussed or confusing topics, reclaim lost engagement, awaken curiosity and spark new interest. Here are 5 compelling reasons why animated videos are perfect for marketing communications:
---
1. Animated Video Provides Total Creative Freedom

Content is all about telling a memorable or impactful story about your product, customers, or company. The beauty of video animation is that limitless software, hardware, and cutting-edge techniques are at your disposal, providing unbridled room to imagine and fabricate whatever story you wish.

Live action videos have limitations in virtually every aspect, from color to capability. But animation provides you with the freedom to defy nature, create scenes or actions that are physically impossible, and bring unworldly characters to life. You need not rely on the talents of on-screen actors to tell the right story. The power is entirely in your hands.
2. Animated Videos are Fun
What's not fun about utter freedom to create and watch your imagination literally come to life? When your brand is having fun with a topic, or enthralled with a story — that enchantment becomes contagious. Audiences can't help but mimic your playful spirit and won't just enjoy the experience — they'll remember it. Animation can

increase recall

by 15% or more

.For example, check out how Wonderlust chose to share their brand story with this

2D animation video

. Whimsical, isn't it?
3. Animated Videos Clearly Deliver Your Message
Especially when your feature topic is complex or abstract, animation is capable of simplifying concepts and explaining them in a highly visual way (which our brains are better at interpreting). If you can't easily point a camera at it, animation is the answer. It's why you often see whiteboard videos that explain global logistics, or other animation styles to explain the inner-workings of a complex system or process.

Explainer videos are the most popular use of animation, and because they do such an excellent job introducing various topics, organizations have experienced a

20% increase

in conversion rates by using them.

Animation also provides context that either cannot be translated effectively through text or gets lost in translation. Check out

this video

for Bobble, which gives context to the impact of waste on the environment.
4. Animated Videos are Cost Effective
When you shoot a live action video, your list of expenses can be extensive. You must budget for props, production time, casting, talent, sets, equipment…the list goes on. When you create an animated video, you need only worry about the software and creative input. Or, you can strike an agreement with a video marketing agency who is professionally trained to produce

high quality animation videos

and already has all the tools and software you need.

The other beauty of creating animated videos is how easy it is to manage details. In live action video, you're stuck with many of the decisions you make early on, and any changes made down the road could end up costing you. But with animated video, you can change setting, storyline or character details by simply clicking, dragging, and dropping, without impacting the scope of your project or the budget.
5. Animated Videos are Ideal for All Marketing Channels
Live action videos sometimes require tweaks (like incorporating heavy graphics or text) to ground the information and better engage viewers on particular marketing channels. But animated videos perform well across the board. From TV and social media to websites and digital entertainment outlets, animated videos are capable of striking any balance between fun, casual and professional.
---

Differentiate yourself from your competition.
Animated videos are a cost effective and powerful way to break up the monotony of every-day visual experiences, simplify convoluted topics and take an imaginative journey with your audience — hopefully one they won't soon forget!

Want to see some slick animated videos that are making customers laugh and building brand credibility? Check them out!