How Branded Short Films and Documentaries Are Transforming Video Marketing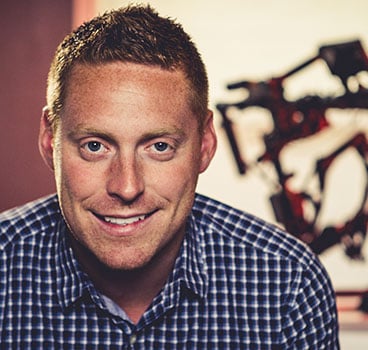 Matt Young
| May 23, 2018

These campaigns are so entertaining; audiences don't even realize they are advertisements.
Some of the best things in life are hybrids. There's

the Cronut

; a delectable croissant-donut pastry that's so good, New Yorkers swear it's worth the coronary risk. And of course, the elusive

Liger

; a large jungle cat that's part lion, part tiger (and bred for its skills in magic). And what about

hybrid gas/electric cars

? They boast a whopping 86 city and highway MPGe!

Did you know the marketing world also has hybrids? We call them branded short films and

Documercials

, and these cross-over campaigns are completely transforming the marketing game.

The end goal is still the same:
Create brand awareness
Engage audiences
Generate and convert leads
But the way branded short films and documercials achieve these goals is much different and overwhelmingly popular with audiences.

Note: as we've discussed in several other blogs, the type of campaign you create relies heavily on the platforms your audience is on, therefore the ones you choose for distributing your content. These longer-form content campaigns won't perform well on social networks, where short-form video is still the expectation. But on other platforms like YouTube and Vimeo, there's major potential.

Let's take a look at two of our favorite examples to understand why branded short films and documercials are so effective:
Short Film: H&M's '

Come Together

' Video Marketing Campaign
H&M's 2016 holiday campaign is a mini-movie directed by none other than Wes Anderson! The short film bears many similarities to his 2007 movie, The Darjeeling Limited, and even stars Adrien Brody. The short film is almost 4 minutes long, but you can't help watching until the end. It encompasses all the whimsy and magic of Christmas, showcases H&M's winter clothing line without being obvious, and definitely doesn't skimp on Anderson's notorious style of storytelling. The video received about 9,604,671 views so far this year.
Documercial: Intel's '

Meet The Makers

' Video Marketing Campaign
First, there's the story of a 12-year-old boy who invented affordable braille printers and is changing the lives of millions of people across the globe. Then, there's the tale of an engineering team who raced against a deadly Ebola virus outbreak to develop virus-proof tablets for struggling doctors. These are true stories, and they're so affecting, you hardly realize you're watching a marketing video until the Intel Edison Processor is mentioned as a component of life-changing initiatives. Both emotionally charged and inspirational, over 1,392,679 people have viewed these stories and others in the collection.
What Branded Short Films & Documercials Do Best
Better than any other form of content marketing, branded short films and documercials forge deep connections with audiences and provide a viewer experience so engaging, it's worth widespread sharing.

They accomplish this in two ways:


1: By Captivating Audiences with a Compelling Story
Converting information into a story creates an authentic human experience for audiences that makes the information more entertaining and easier to understand, retain, and recall.
2: By Delivering This Story Using the Most Powerful Marketing Vehicle (Video)
We cover the science behind this statement in an earlier post, '

The Science of Motion

' but the gist is — video captures and keeps attention, and fosters an emotional connection by triggering primal human traits.

Branded short films and documercials expertly combine these two solutions into one powerful experience. Instead of fighting against fleeting attention spans, these campaigns pull audiences into a storyline that keeps them wanting more. And as they lose themselves in the experience, they're often observing (without realizing it) how a product can change or enhance their life.
---
The added bonus is the potential for campaigns like this to go viral or inspire binge-watching. Check out this blog to learn more about video's newest (and most impressive) marketing metric.