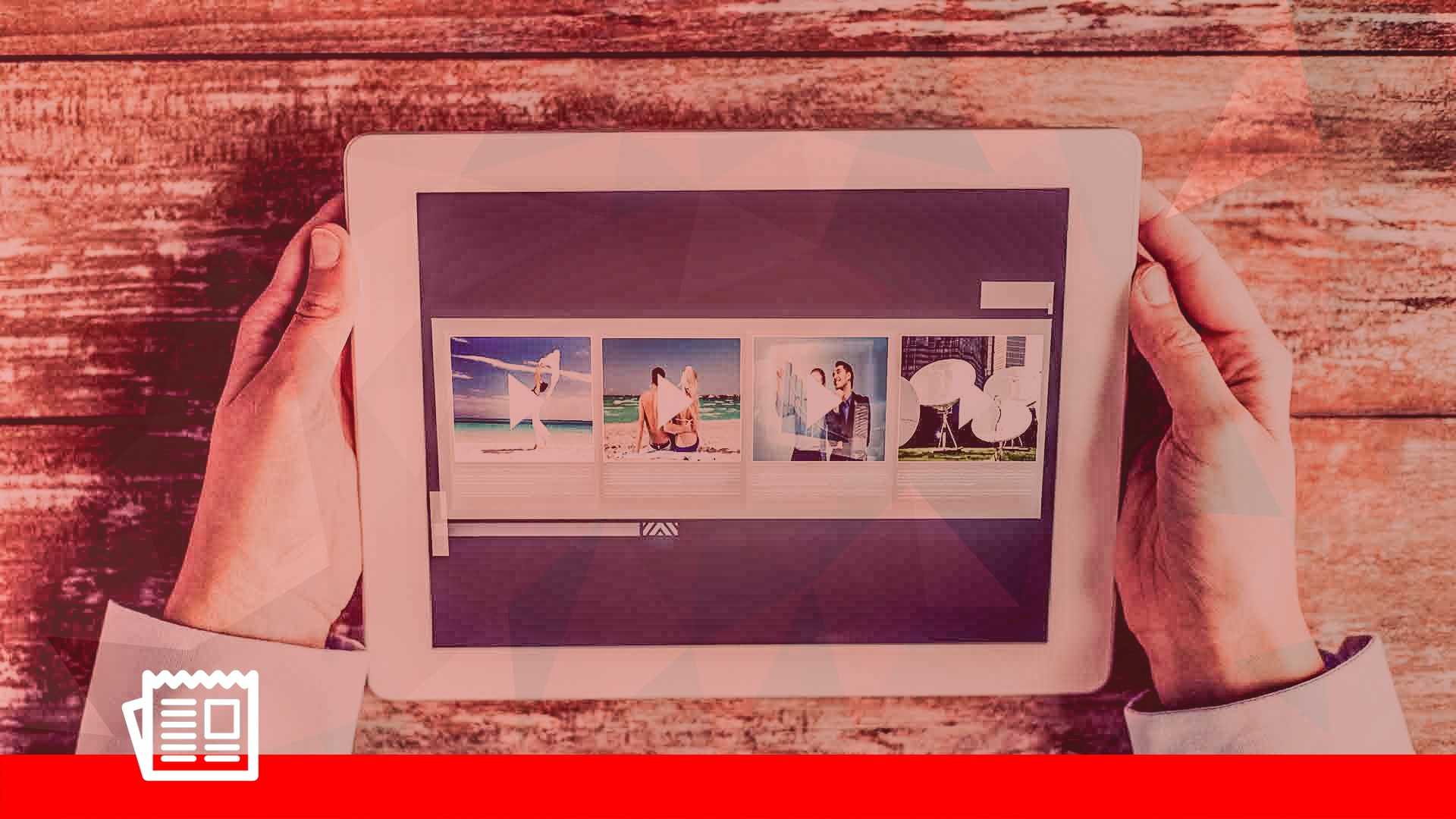 It looks like video finally found its perfect match! Meet the new power couple…
Do you ever get that warm and fuzzy feeling when a store clerk or waiter remembers your name?It's the simplest gesture, and yet, it has a way of making you feel connected to someone; more respected by them, even. It shows a real effort on their part, too. Our brains inherently pass over details like someone's name for more informative criteria about a subject, like physical appearances, body language, or tone of voice. Plus, most of us are usually too busy thinking about what we're going to say next to catch someone else's name. Don't pretend like you've never done it.

This warm, fuzzy feeling is why personalized marketing is so effective. And now, it's not just being applied to text-based content. Video is getting in on the action, too! We're talking about two of the most effective marketing tools pairing up!
Why Personalization Works
Personalized marketing isn't new, which means we've had plenty of time to observe how it impacts marketing campaigns. These are just a few of the benefits:
Creates a relevant, thoughtful customer experience
Increases conversion rates
Empowers strategic email marketing (with segmentation and targeting)
Builds a passionate audience
Improves lead nurturing
Drives better sales calls
Increases customer retention
Personalization plays into our desire for control. If a piece of content was created "just for you", then you had something to do with it. Personalized marketing also grabs our attention. It makes us value a piece of content more because it was created for us. And it prevents us from skimming headlines. We are more likely to invest our time into information that was hand-selected for us. And when done correctly - it's information we want and need.

Let's look at some impressive personalization stats:
Personalized emails produce 6x higher transaction rates (CMO)
Personalized CTAs result in a 42% higher conversion rate (Triblio)
Marketers see an average increase of 20% in sales when using a personalized web experience (Triblio).
Now, let's look at some impressive video stats (courtesy of HubSpot):
A video on a landing page can increase conversions by 80%
Consumers who watch a video are 64-84% more likely to make a purchase (HubSpot)
Video in an email leads to 200-300% increase in click-through rate
Get the big picture? Video and personalization make a power couple. And with 73% of marketers planning to increase their video usage on social media (2016 Social Media Marketing Industry Report) — saturation is about to become a serious issue for video marketers. How can video marketers overcome saturation? Personalized video!
How Video Personalization Works
First, you need Switch Merge, which is a video personalization platform. Switch Merge integrates with your marketing automation software or CRM to feed data into video creation processes. Next, pick an existing video to personalize, or start from scratch. The software allows you to insert "personalization tokens" in strategic spots throughout the video. These tokens link with stored data, such as name, job title, city, or company.

Keep in mind; truly personalized marketing is about more than just getting someone's name right. The entire message must be relevant to who your viewer is, what interests them, and where they're at in the buyer's journey. Get all these details right, and the results can be spectacular!



Bluleadz

uses personalized video to reconnect with new prospects and see a close rate of 63% when their video is watched before buying in.



ToutApp

has their sales people send out personalized video voicemails to introduce themselves to customers. They say it helps showcase their reps' charisma and energy; characteristics that don't always shine through during phone call or in an email. One of their reps saw her success rate immediately increase from 3% to 13.3%, making her the most productive rep on the team.
[source and video examples for Bluleadz & ToutApp: https://wistia.com/blog/personalized-videos-win-trust]

The bottom line is this: people expect real, genuine communication. Not scripted, generic messages. We learned this about text-based content ages ago. Now it's time for video marketers to push their limits and use motion picture to make deeper, more thoughtful connections with their audience members.
---
Personalized video isn't the only trend you need to watch out for in 2017. Check out the 5 most important video marketing trends to be ready for
right here
.